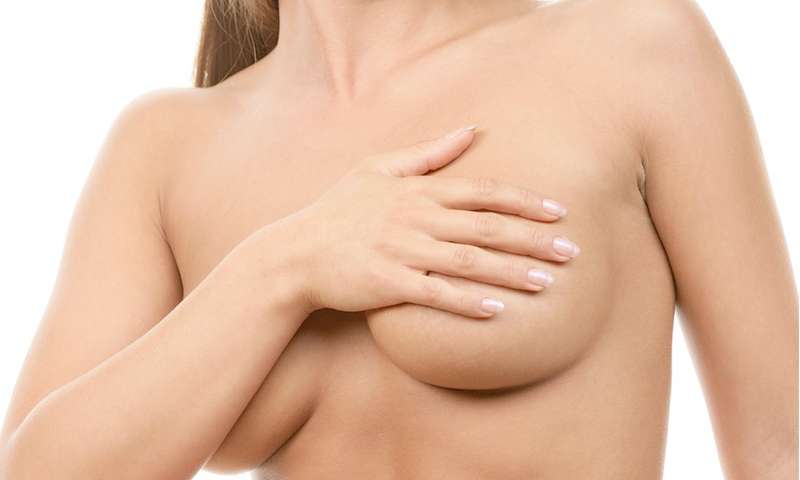 Breast implants, breast prosthesis, breast enhancement, augmentation mammoplasty, boob job
Breast augmentation is a surgical procedure that aims to increase breast volume and beautify the breast. It enhances not only its size but also improves its shape, fullness and firmness, setting a woman's breasts in balance and proportion with the rest of her body. This is one of the most performed interventions in cosmetic surgery, with a very high satisfaction rate.
Good candidates for breast augmentation are:
– Women with breast hypotrophy (small breasts) after their puberty
– Patients with breast malformation or asymmetry (eg, tuberous breasts)
– Women who have « empty » breasts following a significant weight loss or after pregnancy.
– Women who want a more harmonious and attractive silhouette, who will feel more comfortable and better after such a procedure.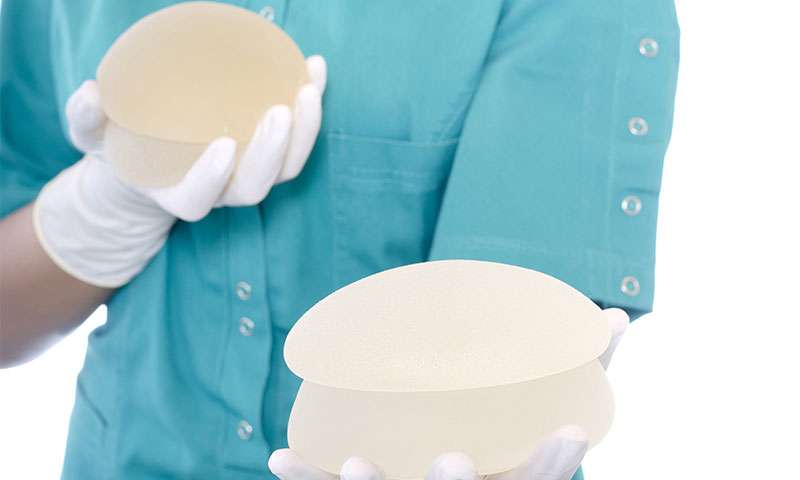 To date, we have three effective methods to perform a breast augmentation:
1- Breast implants
2- Autologous fat transfer (lipofilling)
3- The composite technique
In some cases, some associated procedures can be done at the same time, such as a breast lift (for sagging breasts), lipoaspiration of the axillary region (fat excess or ectopic axillary gland) or a change in the size of the nipple or areola.
TECHNIQUES
Augmentation with breast implants
Breast implants differ in:
Their shape: round or anatomical (drop or pear shape)
Their envelope: smooth, textured or polyurethane foam
Their content: silicone gel, physiological saline or light silicone (B-lite)
Their volume: variable according to the desired result and the anatomy of the patient
They can be placed in front or behind the pectoralis muscle, as well as in a combination of these two planes (Plan Dual). The procedure can be performed from an incision under the breast (sub-mammary), the lower border of the areola or in the armpit.
Each choice of implant type, its location and scar placement has advantages and disadvantages. All these different possibilities will be explained to you by your surgeon, who will guide you to make the best choice according to your desired result, health status and anatomy.
Implants are subject to physical constraints and might need to be replaced at some point. This duration can be very variable (usually 10-15 years) but a prophylactic implant change is no longer recommended with the use of the last generation of prothesis.
The autologous enhancement by fat transfer or lipofilling
This technique enables to increase your breast volume moderately (maximum one cup increase per session) with your own fat and without the use of any foreign body. Ideally, the goal is to harmonize a poorly proportioned body, decreasing any excess fat and increasing the volume of the breasts. It involves a liposuction on the areas with an excess of fat (abdomen, thighs, flanks, …) and reinjection of the fat obtained into the breast. After an initial resorption phase (3 months), the fat that survives is integrated into the tissues forever. Depending on the desired volume, several sessions may be necessary.
Compared with implant augmentation, lipofilling has the following advantages:
– No prosthesis, so no need for implant change
– Very natural result
– Minimal scaring
– Great versatility to correct existing asymmetries
– Harmonization of the silhouette (benefit comparable to liposuction)
Its disadvantages are:
– Maximum of one half to a cup size gain per session
– Variability of the result according to the rate of resorption (approximately 40%)
– Requires a good donor area
– Requires postoperative radiological follow-up
The composite technique of breast augmentation
This last technique combines the two previous ones and gives very natural but at the same time very impressive results in a single stage. A moderate sized implant is used to give most of the volume and to project the breasts up and forward. The fat will serve to hide these implants and give the natural look to the chest. It is a safe and highly reliable technique, less dependent on fat resorption compared with isolated lipofilling.
TYPE OF ANESTHESIA
Usually general anesthesia is recommended, although local anesthesia with intravenous sedation is possible in some cases
DURATION OF THE INTERVENTION
1 to 2h
TYPE OF STAY
Ambulatory or 24h of hospital stay.
RECOVERY TIME
3 days to 2 weeks to return to work. 4 to 6 weeks to return to sport