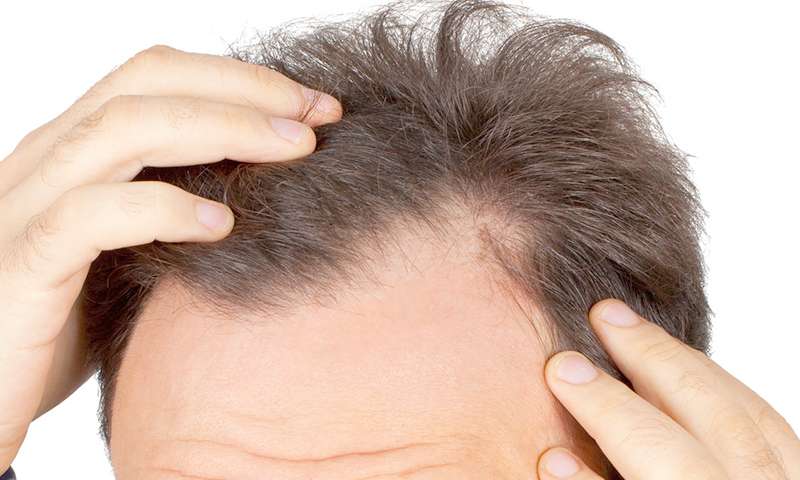 Micrografts, hair transplant, hair restoration, baldness, FUE, FUT
Hair loss is a natural phenomenon of ageing that depends on several factors. The hair loss may start prematurely and it can affect both men and women. Once there is a loss of hair density, the only definitive and satisfactory treatment is a hair transplant. The latter consists of transplanting hairs that are "resistant" to the hair loss process to the thinning areas, whether the forehead, gulfs, vertex or tonsure. Depending on the type and severity of the alopecia, we will choose the most appropriate technique. In our centre, we use the latest technologies, which make possible micro hair transplants without any visible scar (FUE technique).
Hair transplant (FUE technique)
Duration: 2-3 hours
Anaesthetic: Local +/- sedation
Hospitalisation: Not necessary
Time off work: Not necessary
Hair transplant (combined technique FUE + FUT)
Duration: 3-5 hours
Anaesthetic: Local +/- sedation
Hospitalisation: Not necessary
Time off work: 5-10 days
Hair transplant (FUT technique)
Duration: 3-4 hours
Anaesthetic: Local +/- sedation
Hospitalisation: Not necessary
Time off work: 5-10 days
Hair loss
Hair loss, even if it is much more common among men, it can also be of concern for women. The techniques used for this problem are performed under local anesthesia, without visible scaring and, in many cases, without or with minimal impairment of social activity.
Treatment
At the level of the scalp, follicular hair transplant aims to collect permanent hair that is not affected by the process of hair loss and move them to the bald areas.
The technique used makes it possible to transfer a maximum of hair in one session and to obtain a natural appearance, which, even when seen up close, has a density close to that obtained naturally (80 hairs per cm 2). The procedure of hair transplantation is not very traumatic, not very painful, with immediate recovery, low complication rate and a constant result.
To obtain the hair follicles to be transplanted, two main methods are used:
The removal of a scalp strip of hair on the neck that has 4000 to 8000 hairs. This scalp strip is cut under the microscope, the isolated hair is implanted in micro-slots (0.8mm) on the bald areas. The procedure is performed under local anesthesia and lasts 3 to 4 hours. The patient can then return home. There is usually no dressing. The professional activity can be resumed on the next day in most cases. The signs of the operation are visible for 8 to 10 days, but it is possible to hide the treated with remaining hairs or by wearing a cap.
The Leman Aesthetic Clinic offers to its patients the new hair follicular hair transfer technique of 2-3 hair bulbs (F .U .E). These follicular units extracted in selected areas by aspiration puncture enables us to obtain extremely thin follicular units containing 1 to 3 hair bulbs, which are prepared and implanted by the same method. Extraction and implantation are done under local anesthesia, in an ambulatory setting. These micro grafts are of excellent quality and easily incorporated into the new implantation site. Unlike conventional hair grafting techniques from a scalp strip taken from the posterior portion of the skull and from which the units to be grafted are prepared, this technique by extracting follicular units (FUE) does not leave any scaring. This leads to a very quick recovery, thus earning the name of "the hair transplant technique of the weekend". The U.F. is particularly indicated in cases where it is desired to graft hair between existing hair to increase the density, which is often the case in female alopecia or to obtain a frontal line of hair implantation looking very natural. This technique allows the transfer of 600 to 800 follicular units (about 1500 hairs) in a few hours.
Single or multiple short sessions are also possible, thus enabling our patients, to continue their social or professional activities with a minimum of interruption, if any.
The regrowth of new hair is done gradually from the first month. The maximum density is obtained after 6 months. The hair grows naturally 1 cm per month.