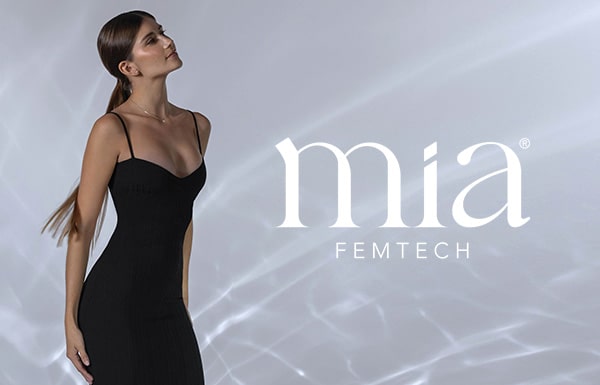 Say goodbye to taboos and hello to open conversations
It goes without saying that women's bodies are skin roadmaps under constant change. As time passes by, we experience multiple transformations, and our breasts don't look and feel the same as in our early youth. The lost-on breast volume or breastfeeding are some typical examples. Similarly, some of us believe that our breasts are not well-developed, and we want a quick and subtle change according to our busy lifestyle. It may be 1 or 2 cup sizes up, getting rid of those push-ups and padded bras. Or far worse of all this tedious and utter confusion among straps, no straps, underwire or hooks. A bit too much.
No matter which transformation you're experiencing, the starting point is to reflect on the way we feel. Do we feel guilty for not liking our breasts? Do we feel superficial or insecure? Why are we unable to talk about breasts health and aesthetics in a normal way? Surely, we shouldn't feel bad for feeling or for wanting our breasts back. Our bodies are our decision, and we should speak freely about our breast's issues. Why? Quite simple: because we're free women and mainly, we're human beings.
Some of us are tired for compensatory behaviors and trade-offs regarding their disconformity with breasts, balance and shape. We can agree that these methods may partially help, but they don't address the crux of the matter. So, what can we do to help you feel better?
Firstly, we want women to speak freely about breast health and aesthetics, to choose what is best for their body and mind, and to know how FemTech solutions can contribute to making this journey more comfortable and enjoyable. Having said that, your right to decide or not decide is always on you.
Secondly, Mia® combines breakthrough technology respecting your body and busy lifestyle, for a natural look and feel. We aim at proportion, balance and a breast harmonization, so you can feel fabulous, just the way you are. In particular, we shape your breast in 15 minutes for 1 to 2 cups sizes up, with a minimally invasive technology and no general anesthesia, so you can get on with your busy life the same day. Do you want to know more about it?  Watch the Meet Mia® video !
And now, a quick, but more in-depth look. Meet Mia® in a few steps!
The Mia® Expérience :
Dedicated Mia® Concierge assisting you throughout your entire journey
Tailored Plan: Your concierge will listen and learn about your lifestyle and desires
Performed only by Mia® Certified Plastic Surgeons
Mia® Certified Clinic for the best high-end experience
Certification of authenticity through a unique Mia® NFT Coverage Program
The Mia® Procedure :
Breast harmonization for one to two cups up with natural and discreet proportional results.
Resume your busy life on the same day as your procedure
Exclusive high-tech system for a patented, minimally invasive procedure
A 15-minute procedure without general anesthesia
Breast tissue preservation technique / small, concealed scars